XXVII International Specialized Exhibition ôEnergy. Ecology. Energy saving. Electro" (October 17-20, 2023, Minsk)
30.06.2023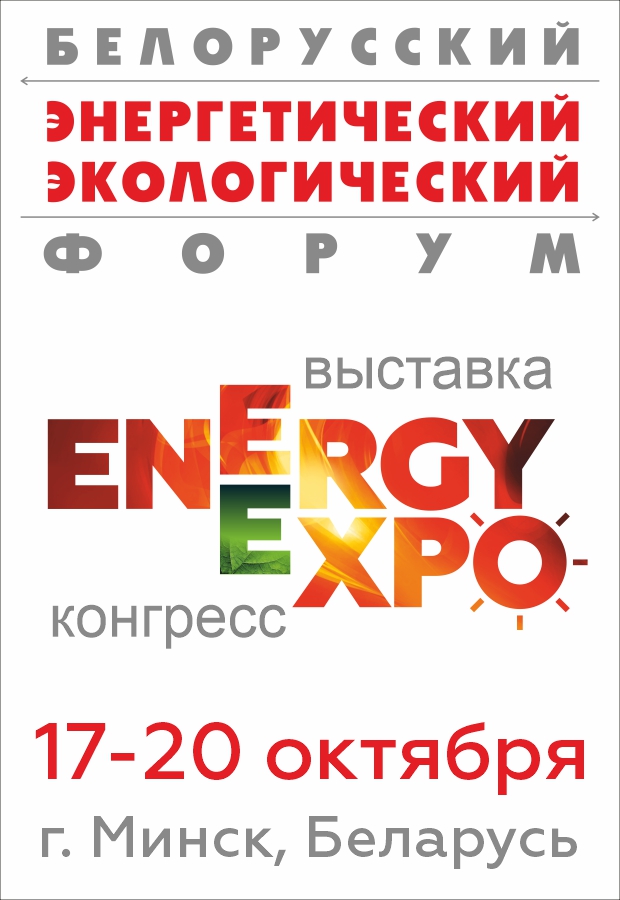 From October 17 to October 20, 2023 at the address: Minsk, Pobediteley Ave., 20/2 (Football Arena), the XXVII International Specialized Exhibition ôEnergy.áEcology.áEnergy saving.áElectro".
The exhibition has been held since 1995, attracting the attention of leading Belarusian and world manufacturers of equipment, technologies and materials, and is one of the largest on this topic in the CIS and Baltic countries.
Exhibition directions:
— power plants and equipment for power plants;
— turbogenerators, compressors, gas turbine units, auxiliary equipment;
— automated systems and intelligent power supply networks;
— design and engineering of electric power facilities and power supply systems;
— energy-efficient equipment and technologies in energy, petrochemistry, industry and public utilities;
— renewable and alternative energy systems, energy recycling;
— equipment for environmental protection, disposal and recycling of waste;
— energy-saving heating: boilers, burners, heat exchangers, radiators, heat pumps;
— metering devices for heat, water and gas, automated control systems and equipment for regulation;
— measuring systems and automation;
— complete devices for the control and distribution of electrical energy (points, cabinets, panels, shields, boxes, consoles);
— devices of high and low voltage;
— power and measuring transformers;
— uninterruptible power supplies;
— means of electrical installation, tools and materials;
— cable production;
— electromechanical components, sensors and microsystems;
— security systems and technologies, information security;
— industrial information technologies, industrial automation, software;
— information support and specialized publications.
The State Committee for Science and Technology of the Republic of Belarus will act as the organizer of the collective section of scientific and technical developments, the state institution "Belarusian Institute for System Analysis and Information Support of the Scientific and Technical Sphere" (hereinafter — GU "BelISA") — the exhibition operator.
Contact person at BelISA: Leading Specialist Semenenya Lyudmila Nikolaevna, tel.: (+375 17) 203-81-57, e-mail:ásemenenua@belisa.org.by.