Fair of innovative developments "Industry: from innovation to production" (September 26, 2023, Minsk)
16.08.2023
On September 26, 2023, as part of the business program of the 26th International Exhibition of Technologies and Innovations in Industry "TECHINNOPROM" of the Belarusian Industrial Innovation Forum (September 26–28, 2023, Minsk), a fair of innovative developments "Industry: from innovation to production" will be held".
Venue: Minsk, Pobediteley Ave., 20/2, Football arena, conference hall No. 3.
Participation in the fair is free.
The fair starts at 11:00. Registration — from 10:30.
According to the program, 36 innovative developments of 20 institutions, enterprises and organizations of the Republic of Belarus and the Russian Federation will be presented at the fair for organizing import-substituting production, reducing the cost of mechanical engineering and metalworking products, energy consumption in production, operation, heat and fire protection of industrial and civil facilities, applications in the petrochemical industry and microelectronics, solving problems of resource conservation and environmental protection, road construction and automotive industry, creation of enterprises for processing organic waste from animal husbandry, shoe production, extending the shelf life and cooking of food products, and other purposes of various industrial sectors.
We invite the authors of innovative developments from scientific organizations and educational institutions, innovative enterprises, representatives of government bodies and other organizations in charge of innovation activities, as well as investors, consumers, and other interested parties, to take part in the fair.
The format of the event is hybrid. Those who wish can get acquainted with the innovations and their authors not only personally, but also remotely by connecting to the broadcast on the Internet platform (the connection link will be sent to the email addresses specified during registration).
Applications for participation for developers with a description of innovative projects (in Russian and English) must be sent by September 11, 2023 inclusive to the email address seminar@belisa.org.by. When providing information on innovative developments, please pay special attention to the presentation of developments created with the use of budgetary funds and subject to mandatory commercialization (performed within the framework of state, regional and sectoral scientific and technical programs, other state programs and individual innovative projects).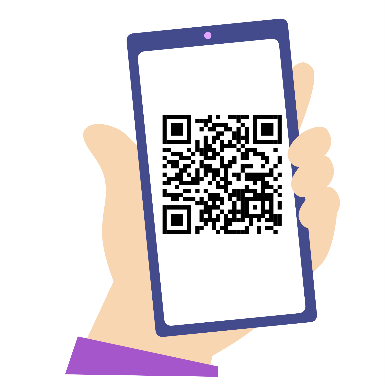 Interested participants needto register online before September 22, 2023 or send an application using the attached form to the e-mail address seminar@belisa.org.by.
RESULTS
The fair of innovative developments on the topic "Industry: from innovation to production" as part of the business program of the Belarusian Industrial and Innovation Forum was held on September 26, 2023 in the Football Arena in Minsk.
Among potential manufacturers, consumers of innovative products and technologies, more than 130 representatives of institutions, enterprises and organizations subordinate to the National Academy of Sciences of Belarus, the republican ministries of industry, health care, and the Belneftekhim concerns, attended the event in person and connected to the live broadcast on the BeCloud Internet platform. Belgospischeprom", State Property Committee, State Military Industry Committee, participants and residents of the Scientific and Educational Center "Kuzbass" (Russia), Chinese-Belarusian Industrial Park "Great Stone", scientific and technological parks, free economic zones, and others interested.
LIST OF PRESENTATION MATERIALS
EE "GOMEL STATE TECHNICAL UNIVERSITY NAMED AFTER P.O. DRY"
Progressive methods of materials processing and metal-cutting tools
FGBOUVO "KUZBASS STATE TECHNICAL UNIVERSITY NAMED AFTER T.F. GORBACHEV"
Magnetic sorbent for eliminating emergency oil and petroleum product spills
EDUCATIONAL-RESEARCH-PRODUCTION REPUBLICAN UNITARY ENTERPRISE "UNITEKHPROM BSU"
Food compositions for creating products in the "Smart City Food" series
EE "GOMEL STATE TECHNICAL UNIVERSITY NAMED AFTER FRANCISK SKORINA"
Technology of high-temperature bonding of silicon wafers for use in microelectronics
BRANCH OF BNTU "RESEARCH POLYTECHNIC INSTITUTE"
Compositions and technology for applying protective coatings to filter elements based on fiberglass mesh for cleaning high-temperature metal melts
Composite plain bearings for operation in heavily loaded friction units, including as crusher bearings or segment bearings
Development of a test method for hollow closed joints obtained by gluing, soldering or related methods and devices for carrying out the above tests
EE "VITEBSK STATE UNIVERSITY NAMED AFTER P.M. MASHEROV"
Technological equipment for pad printing
Equipment for the laser complex
Computer-aided design (CAD) system for developing the surface of a truncated tetrahedral pyramid
JSC MINSK ELECTROTECHNICAL PLANT NAMED AFTER V.I. KOZLOVA"
Three-phase transformer designed for operation in 6 and 10 kV networks without changing the connection diagram
BELARUSIAN STATE UNIVERSITY
Heat-resistant heat-insulating composite materials based on phosphate and silicate binders
Highly effective odorless manure fertilizer
Highly efficient sawdust carbon sorbent
FGBUN INSTITUTE OF THERMAL PHYSICS NAMED AFTER S.S. KUTATELADZE SIBERIAN BRANCH OF THE RUSSIAN ACADEMY OF SCIENCES
Creation of an industrial prototype of an installation for separating ash and slag waste using dry ash removal technology
EE "BELARUSIAN STATE UNIVERSITY OF INFORMATION AND RADIO ELECTRONICS"
Elastic and breathable absorbers of electromagnetic radiation in the microwave range based on foil materials
MOUHE "BELARUSIAN-RUSSIAN UNIVERSITY"
Technology of combined magnetic-dynamic rolling in an active technological environment
Automated system for recording welding processes
Technology of arc welding of structural steels with two-jet coaxial supply of components of a protective gas environment
Mechanically alloyed composite powders for thermal coatings
Technology for increasing the wear resistance of tooling and technological equipment
EE "GRODNO STATE UNIVERSITY NAMED AFTER YANKI KUPALY"
Nanocomposite electrically conductive lubricants
State Scientific Institution "INSTITUTE OF METAL TECHNOLOGY OF THE NATIONAL ACADEMY OF SCIENCES OF BELARUS"
Carbide products under the brand "BUTS" (Belarusian strengthened hard alloy)
ESTABLISHMENT OF BSU "RESEARCH INSTITUTE OF PHYSICAL AND CHEMICAL PROBLEMS"
New types of edible films containing various food additives
Biodegradable films for food packaging and transmucosal delivery of biologically active ingredients
JSC "STRING TECHNOLOGIES"
Liquid organic complex fertilizer uTERRA
EE "BELARUSIAN STATE UNIVERSITY OF TRANSPORT"
Organization of production of activated crushed stone from granite rocks for road building materials with increased durability
Multifunctional vehicles with combined drive
RUE "RESEARCH AND PRACTICAL CENTER OF HYGIENE"
Methodology for monitoring the level of air pollution in the production environment with protein aerosol of dry milk processing products
A method for obtaining test allergens in laboratory conditions from selected samples of industrial organic dust for the diagnosis of occupational allergopathology in workers
RUE "BELARUSIAN STATE INSTITUTE OF METROLOGY"
National standard gas (air) volumetric flow rate unit
RESEARCH AND PRODUCTION UNITARY ENTERPRISE "SCIENTIFIC AND TECHNICAL CENTER "LEMT" BELOMO"
Thermal imaging monocular with rangefinder TV/M 75 R
Thermal imaging attachment for night vision devices TV/A-NV
LLC "RESEARCH AND PRODUCTION ENTERPRISE "POLIPLASTIC"
Innovative composite materials NPP "POLIPLASTIC"
Please express your interest in developments by filling out the online form: APPLICATION
Additional information on holding and participating in the fair can be obtained by calling: +375 (17) 353-72-92, +375 (17) 353-74-08.