Meeting with the delegation of the Chinese province of Shandong
13.09.2023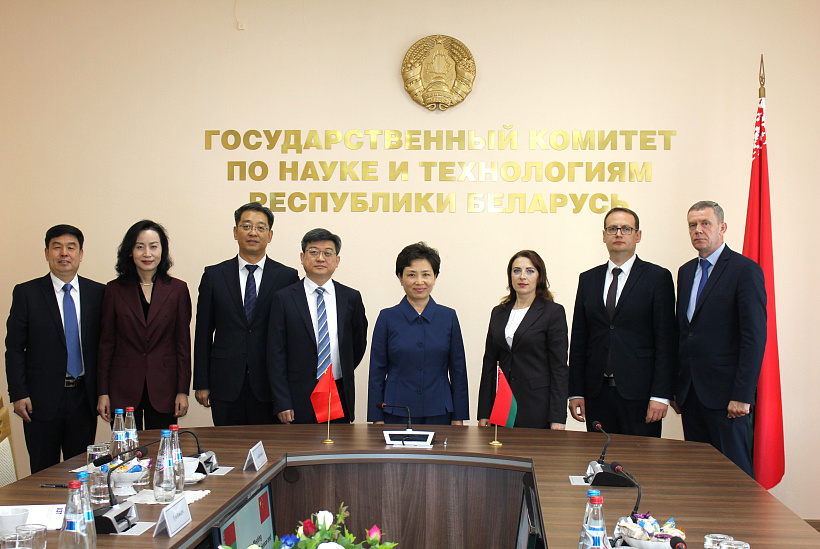 On September 12, 2023, the State Committee for Science and Technology of the Republic of Belarus hosted a meeting with a delegation from Shandong Province of the People's Republic of China headed by Wang Yuyan, a member of the Standing committee of the Party committee and head of the Organization Department of the Communist Party of China in Shandong Province.
The delegation also included the leadership of the Foreign Affairs Office of the People's Government of Shandong Province, the Department of Science and Technology, the Department of Education, and representatives of the People's Association for Friendship with Foreign Countries.
During the meeting, Deputy Chairman of the SCST Tatyana Stolyarova introduced the delegation to the SCST activities, spoke about the development of science and innovation in Belarus, and cooperation in this area with the People's Republic of China
The parties reviewed the current state of cooperation in science, technology and innovation between Belarus and Shandong Province, and discussed new forms of cooperation in promising areas.
Department of Science and Technology of Shandong Province of the People's Republic of China. The document defines key areas of scientific, technical and innovative cooperation. Among them are digital information and communication technologies, energy, construction, mechanical engineering, instrumentation and innovative materials, medical, agro-industrial and food technologies.
By content GKNT.